Our wood encyclopaedia is intended to give you more detailed information about the type of wood used in your furniture. And if you click a little through the wood species, you will see the whole variety existing.
Literally every one of the 25,000 species of wood found in the world has its own characteristics and only thrives under very specific conditions. About 4,000 of these wood species would be suitable for commercial and economic use, while only 600 of these wood species are regularly used by the timber industry. In Europe, only about 30 of these wood species are processed as useful woods and are used, for example, in house building or furniture construction.
Here in our wood encyclopaedia you can learn everything worth knowing about the wood species used in our furniture, their botanical name and their family. Learn about their special characteristics such as hardness and structure and what influence they have on furniture construction.
This way you will understand why a piece of furniture is made in a type of wood that is perfect for its particular purpose. You will learn which types of wood are not suitable for furniture production. So you can be sure that you will always be able to choose a wood species that is perfectly suited to your dream furniture.
Oak
Botanically, oaks belong to the genus Quercus and the family Fagaceae. In Germany, they are the second most important deciduous tree after beech trees, accounting for about 10% of the population. Oaks have trunk diameters of up to two metres and grow up to 50 metres high. They grow slowly, can live for several hundred years and are frost-resistant down to -28°. Oak wood is considered a hard wood species with high strength and high wear resistance.
Use of oak wood
Oaks provide a versatile, weather-resistant wood that can be used in many ways, from shipbuilding to house interiors, as parquet flooring, windows or doors. And: It is also ideally suited for furniture construction. In furniture construction, mainly the English oak (Quercus robur) is used, but also sessile oak, winter oak and white oak are used. The densely grained oak wood is generally easy to work both by hand and by machine and is ideal for the construction of solid wood furniture.
Properties of oak
Hardness grade: 34 N / mm²
Structure: sapwood yellowish-white, heartwood grey-yellow
Occurrence: temperate zone of North America, Europe and Asia
Manufacture of oak furniture
The noble grain with its discreet light grey or light brown natural colouring makes oak wood equally interesting for stylish loft furniture, elegant highboards or minimalist modern interiors.
An ideal choice due to the hardness of the wood is a robust oak dining table with matching chairs, as well as all kinds of chests of drawers, highboards, boiling boards, living walls or cupboards.
The more a piece of furniture is stressed, the more the advantages of oak wood come into play. It hardly warps at all, not even in drawers and doors. In addition, with oiled, waxed and especially varnished surfaces, it is scratch-resistant and relatively resistant to stains. Chairs are also very forgiving when they spend the night outside after a garden party.
Beech
Beeches belong to the family Fagaceae. The botanical name of the tree is Fagus sylvatica. Beech trees are the most common deciduous trees in Europe and are considered to be a character tree of European-Atlantic forests. Beech trees grow to a height of 40 m with diameters of up to 1.4 m. They have relatively hard wood, but are susceptible to fungal and insect damage. Beech is durable and on average 150 years old when felled. If the beech is a hundred years old, the wood core becomes reddish-brown. The tree is then called redheart beech.
Use of beech wood
Beech wood has a high strength. However, this type of wood "works" strongly, warps quickly and has an above-average shrinkage behaviour. In practice this means easier cracking. Beech wood can be worked well by hand or machine. With its natural adhesive retention, beech wood is well suited for glued wood joints. Many surface treatments are also possible with beech wood. Caution should only be exercised with nails or screws and pre-drilled. Beech wood is used in the interior finishing of houses. It is also used for chipboard and for the construction of household items. Beech wood is also used for veneer production and the construction of musical instruments. One of the most important uses, however, is the construction of furniture.
Properties of beech
Hardness grade: 34 N / mm²
Structure: sapwood light yellow, heartwood slightly reddish-brownish
Occurrence: temperate zone in North America, Europe and Asia

Manufacture of beech furniture
Beech wood is tough, very load-bearing and therefore ideal for dining tables and chairs. If it is steamed, its elasticity increases and it can be easily bent. The solid and heavy beech wood is particularly suitable for steam bending. This produces the characteristic reddish-brownish colour. Beech wood is therefore very well suited for chairs whose rounded components use the bentwood technique that the manufacturer of the famous Thonet chairs already used in the 19th century. The wood for core beech furniture comes from the centre of the tree trunk. This heartwood has a particularly lively grain and a reddish colouring.
Teak
Teak trees are deciduous trees of the genus Verbenaceae with the botanical name Tectona Grandis and only occur in tropical monsoon regions. Teak originally comes from the forests of India and Burma. The hard teak, which is highly resistant to weathering and ageing even without treatment, is also highly resistant to fungal and termite attack. Teak trees grow up to 40 m high with trunk diameters of up to one meter. The wood quality for processing is best at the age of 60-80 years. Teak trees from plantations are also felled at the age of 25 years.
Use of teak wood
Teak is easy to work, both by hand and by machine, whether it is by milling, turning and carving. Tropical wood can be used very well for glued joints because of its good adhesive properties. The surface can also be worked well. Teak has been used for centuries in shipbuilding and for the furnishing of ships, whether it is for interior fittings, the furnishing of ships or as teak deck on modern yachts. Teak is also used in the production of floor coverings. Teak is still an important wood species, especially in furniture construction. The resistant, low-maintenance teak is also popular for outdoor use in garden furniture construction.
Properties of teak wood
Hardness grade: 31-38 N / mm²
Structure: sapwood yellowish-brownish, heartwood dark, reddish brown
Occurrence: South and Southeast Asia, tropical Africa and Central America

Today, teak wood from sustainable cultivation is often used for furniture construction. Teak has another major advantage for furniture construction: it is comparatively light. Because of its properties, it is used for furniture indoors and outdoors, whether it is for chairs or dining tables. In outdoor areas, couches and many other furniture elements are added. In the interior, teak is not only used for dining rooms, but also for beds, living walls and small furniture. But not only classic furniture is made of teak. Modern, surprisingly light designs, for example in solid wood, are also increasingly being realized with teak.
Elm
The botanical name of the elm is Ulmus, it belongs to the family Ulmaceae. The elm is a native deciduous tree, whose valuable wood is known in the German-speaking world as elm. Only the standing tree is called elm. Elm trees grow up to 35 meters high, their trunks are a good one meter thick. Up to a height of ten metres, elms form knot-free wood. The wood of the elm is considered hard and heavy, and has a very low shrinkage. The heartwood tree elm forms ring-porous wood. It has pronounced annual rings and shows a sought-after, because particularly lively, wood appearance.
Use of elm wood
Elm, the wood of the elm belongs to the valuable woods with various uses. Its low shrinkage makes it suitable for very special applications. Elm is used in the construction of rifle shafts or long bases as well as in instrument making. In interior construction elm wood is used for parquet and panelling. When people still rode horses and carriages, wheels, spokes, rims and carriage bodies were also made from this wood. The elm is also used to make high-quality veneer and for furniture construction.
But the wood of the elm is not easy to process. Although it dries quickly, it tends to throw. The damping properties are good, but the bending and compressive strength is low. The brittle wood splinters easily and the saw blades quickly jam when sawing. It also likes to stand upright when planing. On the other hand, elm wood has a good grip when nailed and glued, and it also accepts surface treatments well.
Properties of the Elm
Hardness grade: 30 N / mm²
Structure: sapwood yellowish white, heartwood brown to reddish brown
Occurrence: Northern and Central Europe, Asia Minor, North America, Japan

Production of elm furniture
Elm wood is one of the most beautiful domestic woods, the decorative woods of field and mountain elms are particularly sought after. Because of their beautiful grain, these woods are often used in furniture making for high-quality veneers.
With its vivid grain, elm wood is often used for solid wood furniture, where the beauty of the vivid grain is shown to its best advantage. Each piece of furniture thus shows its own unique character and a unique play of colours. When exposed to light, the colouring of the wood becomes even warmer over the years due to slight darkening, thus showing its full vibrancy and becoming more beautiful year after year. Elm wood is often used for furniture in the country house style, but it also shows to advantage in clear, unfussy and straightforward forms. It even wins through smooth surfaces and simple lines, because then nothing distracts from the image of the beautiful grain.
Pine
Botanically, the pine belongs to the genus Pinus of the family Pinaceae, and is therefore a pine plant. The Italian stone pine or Mediterranean pine is botanically called Pinus pinea. The pine is "the" Mediterranean tree of the north, because the conifer is present in the whole northern Mediterranean area. With its umbrella-like large crown it determines the landscape. These Mediterranean pines can live up to 250 years. The trees grow up to 30 m high with a trunk diameter of up to two meters. But the tree does not only provide a popular furniture wood, because the seeds of the tree are harvested and deliver the delicious pine nuts.
Use of pine wood
Pine wood can be worked well both by machine and by hand. The wood of the pine is not too hard but very robust, which is why pine trunks have been used for ship masts in the Mediterranean region since ancient times. Pine wood is also used for interior fittings and door frames. Because of its high resin content, pine wood is not suitable for carving and only to a very limited extent for turning. Throughout the Mediterranean region, pine has been a popular wood for furniture making for centuries. Today, it is also popular in other regions for making solid wood furniture.
Production of pine furniture
Pine wood has a light colour and darker grain, irregular texture and small traces of knots. This gives it a lively appearance and makes it a popular material for making furniture. With pine wood furniture, you can bring a bit of holiday into your home, and a touch of pine scent. The Mediterranean flair with the attitude to life of the south is included free of charge. Original and natural as they are, pine furniture does not always have to be rustic. They are just as suitable for a no-frills, Scandinavian style or the softly curved lines of attractive Italian design. Pine wood sets new trends, especially in solid wood furniture. Tables, showcases, chests of drawers and beds are particularly popular and attractive among solid pine wood furniture. The surfaces of pine wood are suitable for many refinements. They can remain just as natural, but can also be oiled or waxed. Pine wood furniture can also be lacquered or varnished in colour.
Scotch pine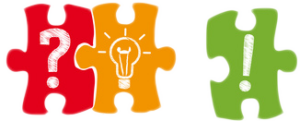 The botanical name for the scotch pine tree is Pinus sylvestris, which belongs to the Pinaceae family. Scotch pines are heartwood trees and grow up to 50 m high. They can reach a diameter of up to one metre and have many branches. The very resinous heartwood of the pine trunk is relatively soft and flexible and can be easily split. It darkens quickly. Resin channels and annual rings are quite distinct. The pine is the second most common tree in Central Europe after the spruce. In all of Europe, the pine is even the most important tree for forestry. The fast-growing coniferous tree grows straight and is very undemanding in terms of environmental conditions.

Use of scotch pine wood
The versatile pine wood is used both as building and construction wood and as industrial wood, as well as in interior design and furniture construction. Pine wood is also used for semi-finished products such as glued wood and as a material for panels. The resin is also used, from which turpentine oil is extracted. Impregnated pine wood for the garden is available in every hardware store. Pellets are often produced from leftovers and shavings resulting from processing.
Pine wood dries quickly and is easy to work with both by machine and by hand. The soft wood can be easily peeled, sliced, sawn and planed. If the wood is very resinous, however, tools can stick together. Nails and screws hold well in pine wood. Before surface finishing, the resin on the surfaces is degreased and then stained and polished well.
Properties of the scotch pine
Hardness grade 40 N / mm²
Structure: sapwood yellowish-white, heartwood yellowish-reddish to dark yellowish-red-brown
Occurrence: Northern, Central and Eastern Europe to West Siberia, North America

Production of pin furniture
Domestic scotch pine wood is one of the most popular and cheapest ways to bring a piece of nature into your home. Often this furniture is untreated and can be oiled, waxed, stained, varnished or lacquered according to your own taste in a do-it-yourself process. Pine wood is comparatively light and so easy to handle in your own household. From children's rooms to living and dining rooms and even bedrooms – pine wood furniture is used everywhere.
In the straight Scandinavian design, pine wood furniture began its triumphal march throughout Central Europe and never goes out of fashion. Especially the rustic branch pine wood brings a natural atmosphere into house and apartment and does not look as solid as oak wood for example. Pine wood furniture radiates a lot of warmth when it darkens a little over the years and thus becomes more and more beautiful. Today, pine furniture can also be found as solid wood furniture that ideally matches the natural charm of pine.
Acacia
If one speaks of acacia wood in Central Europe, it is easy to get confused, because our acacia is actually a robinia, which is also called "false acacia" or "false acacia". Botanically, the tree we usually call acacia Robinia pseudacacia. The botanical family to which these acacias belong are the Leguminosae and there the subfamily of the Papilionatae. Acacias grow up to 30 m high and have a diameter of one meter. The wood of the acacia is very hard, yet surprisingly elastic. Acacia wood is extremely resistant to fungi, pests and the rigours of the weather. It can therefore also be used in outdoor areas.

Use of acacia wood
The heavy acacia wood convinces with a hardness and strength that even the oak cannot compete with, yet it is characterized by great elasticity and very weather-resistant.
With resistance class 1, acacia wood can be used outdoors without any problems. Even without impregnation, acacia wood has a service life of around 30 years in outdoor applications. It is not only used for fences, privacy screens, poles and palisade walls in the garden, but even for masts in shipbuilding. In addition, acacia wood is often used for furniture in both indoor and outdoor areas.
Properties of the acacia
Hardness grade: 34-46 N / mm²
Structure: sapwood light yellow, heartwood yellowish olive
Occurrence: Southeast of North America, Southern Europe and Africa

Production of acacia furniture
Acacia wood furniture is produced for indoor and outdoor use. Furniture in humid areas as well as for the bathroom is also often made of the hard wood. Acacia wood is also ideally suited for the production of high-quality solid wood furniture indoors, from bed to dining table.
In processing, the wood of the acacia is difficult to split but very easy to bend. The drying process must be slow, otherwise the wood would throw or crack. But once it is dried, acacia wood has a high durability.
The smooth, elegant acacia wood with its varied, irregular texture creates highly decorative accents. The heartwood with its yellowish olive tone is used for furniture production. It darkens until it has the warm golden brown colour for which it is known. Acacia wood furniture can be lacquered or brushed and the finish can range from brown to honey yellow. With its elegant grain, acacia house furniture radiates noble southern living culture, which is particularly effective in solid wood furniture, whether inspired by straight Italian design or colonial style.
Birch
Botanically, birches are called Betula and belong to the Betulaceae family. They are sapwood trees with very light and flexible wood. Birches are considered to be quite robust pioneer plants and are the first tree species to grow in open spaces. They can be found at altitudes of up to 1,500 metres. Birches grow up to 25 meters high, their voice usually only reaches trunk diameters of half a meter. They grow very quickly at the beginning, but with a life expectancy of 120 years, they belong to the short-lived tree species. Young birch trees can be recognized by their almost smooth white bark, which becomes increasingly black and barklike with age on the trunk.

Use of birch wood
The fine and tough birch wood is very elastic and quite flexible. Birch wood is not as easy to split as other woods, but the very light reddish-white to yellowish wood is only slightly shrinking. The soft wood is comparatively light and can be worked well by hand or machine, whether it is sawing, peeling or cutting. Birch wood is also well suited for turning, milling and carving, and it is easy to polish. Surface treatment is also easy. In addition to polishing, staining is also very well possible. However, gluing is somewhat problematic due to the dense surface. Care must be taken especially when drying the birch wood, because birch tends to warp and crack. The versatile birch wood is used for veneer production, aircraft construction, plywood and flooring, also for parquet production. But the odourless wood is also suitable for children's toys and for turning work.
Properties of birch
Hardness grade: 23 N / mm²
Structure: sapwood and heartwood without colour difference, white to pale reddish yellow
Occurrence: Temperate zones in Europe up to the Caucasus, North to Central Asia, North America
Production of birch furniture
Birch furniture is mainly produced in Scandinavia and the Baltic States, where the light wood is particularly appreciated. However, birch wood can also be stained darkly and then serves as a substitute for the dark brown mahogany or walnut wood. Solid birch wood is often used for chairs and tables. Furniture fronts veneered with birch wood are often used in bedrooms. Finnish oaks with their flamed wood are particularly decorative and make beautiful light effects possible.
Alder
Botanically, alders belong to the genus Alnus Glutinosa and to the Betulaceae family (birch plants). Alders grow up to 30 meters high, the trunk is about one meter thick. As sapwood trees, alders have the peculiarity of a fairly even, pale wood colour. The decorative annual rings of the alder, however, are very distinctive. Alders have light and soft wood, but it is relatively solid and only moderately shrinking. All types of alder wood have little elasticity, but are easy to bend.

Use of alder wood
The tough alder wood dries without deformation and is easy to process, whether manually or with machines. The wood of the alder is particularly good for providing smooth surfaces. It is also easy to turn and carve. Although there are hardly any differences in use between the different types of alder, black alder wood is considered to be of better quality. Because the surface of this wood can be refined very well by polishing or staining, alder wood is also used as a substitute for cherry wood, walnut wood and even mahogany in furniture making. Alder wood is used to build musical instruments, picture frames, pencils and coloured pencils. Clogs and other clogs are also made from alder, as are wooden toys. Alder wood is also used in furniture construction.
Properties of the alder
Hardness grade: 17 N / mm²
Structure: sapwood and heartwood evenly pale yellowish to reddish-white
Occurrence: in Europe, North Africa and Siberia

Production of alder furniture
In furniture construction, alder wood is used for chairs, tables and many other furniture such as beds and cupboards. In addition, alder wood has a very long tradition in furniture production. Therefore, this wood is often used for the restoration of old furniture. Alder wood is also being used more and more frequently for solid wood furniture. Since the fine-pored alder wood has a high durability, hardly warps and works very little, furniture made of this type of wood is particularly robust and can withstand many a nudge in the children's room, even if it is a soft wood. Because alder wood can be used to imitate precious woods such as mahogany or walnut, there are also dark pieces of furniture whose wood actually comes from the alder. Because the striking annual rings are very decorative, many alder veneers are also used in furniture making.
Walnut
Botanically, the European walnut tree is called Juglans regia, the American Juglans nigra, both belong to the Juglandaceae family. The walnut has a slender trunk, which usually reaches about one to two meters in diameter. The knotless shafts grow to six to ten meters in size. All walnut species grow to a height of 30 to 50 metres. Walnut trees can be quite different in their wood structure. The European walnut is heavy and hard, the North American walnut is much lighter. Overall, walnut wood is solid, tough, quite flexible and only moderately dense.

Use of walnut wood
Walnut wood is often used in furniture making because of its beautiful colouring, even sapwood is used here. However, walnut is also used in the manufacture of pianos and other instruments in carcass construction. Walnut is often used for the stock of rifles, and walnut is also used for woodturning and sculpting work. Walnut is used in the interior finishing of houses and apartments for panelling and parquet flooring. The wood from all types of walnut is extremely easy to work with, whether it is manual or mechanical, whether by sawing, slicing or turning. Also all wood joints hold well. Walnut surfaces are easily treated with polishing or staining agents.
Properties of the walnut tree
Hardness grade: 26 N / mm²
Structure: European walnut: sapwood light grey, heartwood matt brown to black brown; American walnut: sapwood grey brown to light yellowish, heartwood dark brown clair, cœur brun foncé
Occurrence: temperate zone in North merica, Central and Eastern Europe to the Black Sea and into Asia Minor

Production of walnut furniture
Walnut wood is very versatile in appearance. The walnut has a not quite even colouring, ranging from light brown to black-brown and often has a reddish shimmer. More rarely, the wood also has a violet shimmer. A particularly popular feature is the beautiful grain of the various walnut trees, which is very lively and runs through the entire wood with its broad dark veins. The grain structure of the walnut trees ranges from flamed to striped to cloudy. The colour of walnut wood also varies greatly and depends on the location of the tree. For example, the popular American walnut is somewhat more evenly coloured than European woods and very dark. European walnut, on the other hand, has a more reddish tinge and is lighter in colour. With so much difference, walnut is also a popular veneer wood that has a very lively surface. However, walnut darkens considerably when exposed to sunlight, and the grain does not remain as prominent. Walnut is considered a precious wood and is not cheap. In furniture making, the wood is often used for bedroom furniture or living room furniture and is also used for solid wood furniture.